Ali Jahangiri
Advisory Board Member
Mr. Ali Jahangiri began his career practicing corporate securities law, but shifted his focus to digital publishing, where he pioneered a digital physician-to-patient and an attorney-to-client interactive platform that was acquired in 2009 and 2011, respectively. Mr. Jahangiri currently focuses most his professional efforts in the international investment immigration industry. Mr. Jahangiri serves as CEO of three industry leading online publication and conference series platforms, OpportunityZoneExpo.com, Uglobal.com and Eb5investors.com as well as serves on the Loyola Law School Board of Directors and is a National Board Member and Founding member of Gennext.com, a nationwide organization dedicated to engaging pressing challenges facing future generations. He also serves on the Ubuntu Council for CTAOP (Charlize Theron Africa Outreach Program) which supports organizations through grant giving with a hands-on approach to prevent HIV. Mr. Jahangiri was also appointed by Governor Schwarzenegger in 2009 and 2010 to various California State Boards and Commissions.
Matt Morgan
Advisory Board Member
Mr. Matthew Morgan is the co-founder of a variety of companies including, Reef Dispensaries, Slapps Underwear, Ignite Cannabis Co, Tryke companies, Bloom Dispensaries and Green Axis Capital Corp. among others. Mr. Morgan began his business career at an early age in real estate in Montana and used his business savvy to start and grow a cannabis business into a 15,000 sq. ft operation in Montana, one of the largest. Mr. Morgan subsequently opened a chain of hydroponics stores in Arizona and acquired one of the limited and valuable cannabis business licenses in the state. Mr. Morgan and his partner then started Bloom Dispensaries. He later went on to form Reef Dispensaries and Tryke Industries. Reef Dispensaries currently runs six retail locations, two manufacturing plants, and two laboratories in Nevada and Arizona, with over 400 employees. Mr. Morgan now does consulting work all over the globe for several different business ventures.
Eric Smith
Advisory Board Member
Mr. Eric Smith has been actively involved in the LP-Gas industry since 1989 in both the private and public sectors. Currently he is the Director of Education and Code Development for the Nevada Board for the Regulation of Liquefied Petroleum Gas and was previously their Chief Inspector for 16 years. Mr. Smith was a firefighter for 11 years, is actively involved with the National Fire Protection Association (NFPA) code development process, and currently serves on six NFPA Technical Committees that regulate the use of liquefied petroleum gas and special effects.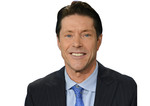 Tim Seymour
Advisory Board Member
Mr. Seymour has over 22 years of investment experience as a capital markets professional across multiple asset classes and geographies. With a history of investing in new and emerging asset classes, Tim has been an early stage investor in the cannabis industry and acts in a formal advisory capacity to multiple companies in the sector. Tim has emerged as one of the top thoughts leaders and advocates for the cannabis industry. Seymour Asset Management manages cannabis assets for its clients as part of its overall asset allocation.
Danny Moses
Advisory Board Member
Mr. Moses serves on the investment committee of Merida Capital Partners, a private equity fund targeting the fundamental growth drivers of the cannabis industry. He recently founded Moses Ventures, a multi-asset investment fund with a focus in cannabis, which he refers to as "The Big Long." He began his career in 1991 as a municipal bond analyst for MBIA and worked as an institutional broker at a number of firms, including Oppenheimer. Most notably, he was a trader at Frontpoint Partners, a firm portrayed in both the book and movie "The Big Short."