Nick Kovacevich
CEO, Co-founder & Chairman
Nick Kovacevich is the Co-Founder, Chairman, and CEO of KushCo Holdings, Inc. (OTCQX:KSHB), formerly known as Kush Bottles.
In his role as CEO, Nick directs all business relations and financial strategy for the company. Nick also oversees the organization's senior management team. Nick has been integral in making critical strategic, growth, and financial decisions since the company's inception.
Kovacevich became CEO of KushCo in 2014 when the company was primarily a packaging provider, doing less than $2M in annual sales and employing less than a dozen team members. Under his leadership, the company has expanded dramatically, growing revenues between 100-285% for five straight years, while diversifying its offering across four unique categories. Today, KushCo is one of the largest ancillary cannabis companies in the US, with nearly $150M in sales last year, over 120 employees, and operations in numerous states and three countries.
Kovacevich graduated summa cum laude from Southwest Baptist University, where he was also the captain of the men's NCAA II basketball team. After college, Kovacevich began his entrepreneurial career by building and selling Pack My Dorm. He continued on to found several other successful businesses including BigRentz, a leading online equipment rental company, and Alpha West, a diversified holding company whose portfolio businesses' generate a combined $100M+ in annual sales. Recently, Kovacevich was appointed to California's 32nd DAA Orange County Fair Board by Governor Newsom.
Eric Baum brings more than 20 years of experience in advising executive teams across a variety of industries. He currently serves as a managing director at Acquis Consulting Group and managing director/co-founder of its affiliate, Solidea Capital. Baum serves on the Board of Directors for several companies, and participates in several investment groups.
Barbara Goodstein
Director
Barbara Goodstein has previously held many senior leadership roles in operations, business and marketing development at firms including Bankers Trust, Instinet.com, Vonage and American Express. She participates in Fortune's Most Powerful Women Summits, is a member of the Women's Forum, and Fortune's Global Mentor Program.
Donald H. Hunter
Director
Donald Hunter has more than 25 years of public company experience and has served as a board member and chairman on the Audit Committee for several public companies. Currently, Don is Principal at Donald Hunter LLC. He qualifies as a financial expert pursuant to the Sarbanes-Oxley Act and is an active member of the National Association of Corporate Directors.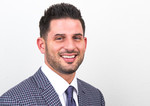 Dallas Imbimbo attended UC Davis and has experience in senior roles at various startup companies. Dallas is a Co-Founder of Kush Bottles and has been a part of the Board since 2010. In addition, he is also the Co-Founder at BigRentz and PackMyDorm.
Mr. Kadens holds 17 years of experience in various CEO, Board of Director and leadership roles. In August 2018, he retired from his position as CEO and Board Director of Green Thumb Industries (GTI). Pete Kadens is currently focusing his efforts on philanthropic initiatives, specifically The Kadens Family Foundation, a charitable organization dedicated to closing the pervasive wealth and education gaps in the United States. Additionally, Pete Kadens is one of 25 current and previous cannabis industry executives currently serving on the board of directors of the Cannabis Trade Federation, an organization focused exclusively on federal cannabis policy reform.