Nick Kovacevich
CEO, Co-founder & Chairman
In his role as CEO for KushCo Holdings, Nick directs all business relations and financial strategy for the company. Nick also oversees the organization's senior management team. Nick has been integral in making critical strategic, growth, and financial decisions since the company's inception.
Nick holds a Bachelor of Science from Southwest Baptist University where he studied Sports Management and earned Academic All-American honors. While at SBU, Nick played small forward for the men's basketball team, leading the Bearcats to the Sweet 16.
Stephen Christoffersen
Chief Financial Officer
Stephen Christoffersen became KushCo's Chief Financial Officer in April 2020. Prior to that, he served as KushCo's Executive Vice President of Corporate Development since November 2018, and has played an active role in KushCo's capital raising efforts, partnerships, and strategic investments, including securing the Company's line of credit with Monroe Capital, its partnership with C.A. Fortune, and its investment in and partnership with Xtraction Services, where he currently serves as a Board member. He brings nearly 15 years of capital markets, portfolio management, and corporate development experience to the role of Chief Financial Officer.

Prior to joining KushCo, he managed a $500 million equity portfolio for a large bank and advised on M&A and fundraising initiatives for several seed and growth stage companies.

He received his Chartered Financial Analyst designation in 2015 and holds a Bachelor of Science in Finance from the University of Nevada, Las Vegas.
Rhiana Barr
Chief People Officer
Rhiana Barr is the Chief People Officer at KushCo Holdings. In her role as CPO, Barr leads the Company's human resources (HR) team and manages all aspects of HR, including compensation, benefits, recruiting, training, employee relations, payroll, talent management, and HR technology.
Barr brings nearly two decades of HR experience to KushCo, having worked in a variety of roles across a diverse set of leading, global organizations, where she led and implemented HR and organizational effectiveness strategies to drive business results. Her expertise encompasses full scale recruiting, talent development, and people operations experience. Barr previously served as the Head of HR Business Partners and Talent Acquisition at Cetera Financial Group, where she oversaw and managed the talent acquisition team, and was responsible for the ongoing transformation of Cetera's hiring strategy to attract and retain top talent for the organization while in a stage of hyper growth and cultural change. Prior to Cetera, Barr served as the Director of Human Resources at Clearwater Paper Corporation, where she transformed the human resources function and was an integral leader on various M&A and synergy initiatives. Barr also spent nearly five years at Nestle USA, where she focused on multi-million-dollar reorganization initiatives, championed change management programs, built talent strategies, and created a diversity and inclusion roadmap.
She received her Bachelor of Science degree in business administration at DeVry University and received her Masters of Business Administration (MBA) at The University of Phoenix.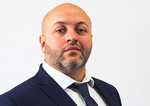 Rodrigo de Oliveira
Chief Operating Officer
As Chief Operating Officer, Rodrigo is responsible for all of the company's worldwide operations, overseeing IT, supply chain, logistics and facilities. He has 20 years of experience in global supply chain and operations. Rodrigo has expertise in steering businesses to exceed KPIs by delivering strategic initiatives and execution that increases profitability, efficiency, quality, and support long-term visions.
Prior to joining KushCo, Rodrigo was Sr. Director of Supply Chain Processes and Custom Development for Nike Accessories and was responsible for leading efforts to deliver transformational change across the supply chain, such as moving factories from one country to another, cost reduction, establishing custom products capabilities in Europe and Asia, and streamlining global supply chains.
Previous to his work at Nike Accessories, Rodrigo was the Global Supply Chain Business Lead at Brightstar, a subsidiary of SoftBank Group Corp. At Brightstar, he was responsible for aligning corporate policies with supply chain best practices and driving IT initiatives that altogether would enhance productivity and deliver cost reductions across the organization. He led teams in US, Mexico, Colombia, Chile, Caribbean, Ecuador, Peru, and Argentina.
Before Brightstar, Rodrigo served as Director of Supply Chain-Operations at General Electric, where he led the entire supply chain of the business unit by sourcing goods in Asia, Europe, and North America through government compliance and logistics. Rodrigo also spent over 7 years with Oakley and EssilorLuxottica Group, where he served most recently as Global Reverse Logistics leader, managing the company's global reverse logistics and repackaging departments across 20+ countries and involving 100+ employees.
Rodrigo holds a Bachelor's degree in Business Administration at Universidade Mackenzie in Brazil and an MIT-Executive Certificate (in Progress).
Amir Sadr
General Counsel
Amir Sadr is the General Counsel of KushCo Holdings. Amir is a seasoned attorney and corporate executive, having advised numerous publicly traded companies, public and private investment groups, accredited investors, REITS, landlords and tenants and property management companies. As the head of KushCo's legal department, Amir manages the legal, compliance, corporate governance and business affairs of the organization and serves as a key stakeholder to KushCo's Executive Team and Board of Directors.

Prior to joining KushCo, Amir was a transactional attorney at Cox Castle & Nicholson, where he specialized in commercial leasing, land acquisitions, dispositions and commercial contracts.

Amir received his Bachelor of Science degree in Political Science and graduated Summa Cum Laude from the University of California, Los Angeles (UCLA). He received his Juris Doctor (JD) degree from the UCLA School of Law.
Ryan Selewicz
Executive Vice President Technology
Ryan Selewicz is the EVP of Technology at KushCo and is responsible for driving overall technology vision and strategy. He leads a team responsible for delivering technical infrastructure and scalable business applications. Prior to joining KushCo, Ryan held multiple roles within Adobe focused in IT and digital strategy. Ryan holds a B.S. in Engineering from Santa Clara University.
Brian Stewart
SVP of Product
As the SVP of Product at KushCo Holdings, Brian uses his leadership skills to drive sustainable growth and create an exceptional customer experience. He is also focused on calibrating the product assortment to deliver upon the value proposition of a single source of ancillary products and services for the industry.

Prior to joining KushCo Holdings, Brian oversaw purchasing and product development for Wegmans Food Markets. Throughout his sixteen year career with this perennial Fortune Magazine "Top Place to Work," he honed his performance management and global procurement skills and became an expert in his field by achieving the prestigious Sommeliers certification through the Court of Master Sommeliers. He received extensive Dale Carnegie leadership training enabling him to successfully manage employee, vendor and customer relations, while growing their wine & spirits footprint from a single store to more than fifty throughout the East Coast.