Nick Kovacevich
CEO, Co-founder & Chairman
In his role as CEO for KushCo Holdings, Nick directs all business relations and financial strategy for the company. Nick also oversees the organization's senior management team. Nick has been integral in making critical strategic, growth, and financial decisions since the company's inception.
Nick holds a Bachelor of Science from Southwest Baptist University where he studied Sports Management and earned Academic All-American honors. While at SBU, Nick played small forward for the men's basketball team, leading the Bearcats to the Sweet 16.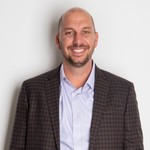 Stephen Christoffersen
Chief Financial Officer
Stephen Christoffersen became KushCo's Chief Financial Officer in April 2020. Prior to that, he served as KushCo's Executive Vice President of Corporate Development since November 2018, where he oversaw and managed the Company's business development functions, including expanding KushCo's hemp trading and retail services divisions. Since Mr. Christoffersen joined the Company in 2018, he has played an active role in KushCo's capital raising efforts, partnerships, and strategic investments, including securing the Company's line of credit with Monroe Capital, its partnership with C.A. Fortune, and its investment in and partnership with Xtraction Services, where he currently serves as a Board member. He brings nearly 15 years of capital markets, portfolio management, and corporate development experience to the role of Chief Financial Officer.

Prior to joining KushCo, he managed a $500 million equity portfolio for a large bank and served as the Chief Financial Officer of an emerging beef jerky brand, as well as advised on M&A and fundraising initiatives for several seed and growth stage companies.

He received his Chartered Financial Analyst designation in 2015 and holds a Bachelor of Science in Finance from the University of Nevada, Las Vegas.
Rhiana Barr
Chief People Officer
Rhiana Barr is the Chief People Officer at KushCo Holdings. In her role as CPO, Barr leads the Company's human resources (HR) team and manages all aspects of HR, including compensation, benefits, recruiting, training, employee relations, payroll, talent management, and HR technology.
Barr brings nearly two decades of HR experience to KushCo, having worked in a variety of roles across a diverse set of leading, global organizations, where she led and implemented HR and organizational effectiveness strategies to drive business results. Her expertise encompasses full scale recruiting, talent development, and people operations experience. Barr previously served as the Head of HR Business Partners and Talent Acquisition at Cetera Financial Group, where she oversaw and managed the talent acquisition team, and was responsible for the ongoing transformation of Cetera's hiring strategy to attract and retain top talent for the organization while in a stage of hyper growth and cultural change. Prior to Cetera, Barr served as the Director of Human Resources at Clearwater Paper Corporation, where she transformed the human resources function and was an integral leader on various M&A and synergy initiatives. Barr also spent nearly five years at Nestle USA, where she focused on multi-million-dollar reorganization initiatives, championed change management programs, built talent strategies, and created a diversity and inclusion roadmap.
She received her Bachelor of Science degree in business administration at DeVry University and received her Masters of Business Administration (MBA) at The University of Phoenix.
Rodrigo de Oliveira
Chief Operating Officer
With over 18 years of experience in global supply chain and operations, Rodrigo has expertise in steering businesses to meet and exceed KPI's. Rodrigo earned his Bachelor's degree in Business Administration at Universidade Mackenzie in Brazil. His background comes from numerous years of multisite operations and warehouses, both domestic and international, at companies including Oakley, General Electric, Brightstar Corporation and Nike Accessories.
As Chief Operating Officer, Rodrigo oversees manufacturing, operations, global supply chain and logistics. He leads our sourcing and operations teams across our domestic and international facilities.
Ryan Selewicz
Executive Vice President Technology
Ryan Selewicz is the EVP of Technology at KushCo and is responsible for driving overall technology vision and strategy. He leads a team responsible for delivering technical infrastructure and scalable business applications. Prior to joining KushCo, Ryan held multiple roles within Adobe focused in IT and digital strategy. Ryan holds a B.S. in Engineering from Santa Clara University.
Carmen Lam
Senior Vice President of Business Development
Carmen is the Senior Vice President of Business Development at KushCo Holdings, and is responsible for developing the company's customer relationship strategy. She is also responsible for managing the Canada Sales Team and developing new product innovation through her collaboration with cannabis operators across North America. She has over twenty years of sales experience and nine years of leadership experience.
Prior to her role as Sr. Vice President of Business Development, Carmen led Kush Supply Co's largest region which included California, Nevada and Arizona. She was able to model her successes as a Key Account Manager for Kush Supply Co (in Nevada and Arizona) and develop a sales training program for the company.
Prior to KushCo, Carmen was a Pharmaceutical Sales Representative for Allergan, Inc, where she managed a book of business of over 150 healthcare physicians and specialists focusing on three therapeutic areas: Gastroenterology, Cardiology and Psychiatry.
Carmen also served for 3 years as a Director and Vice President for the UNLV Alumni Association – Business Chapter. She is a big believer in servant leadership and lives to mentor the next generation of leaders.
Carmen was one of the first-ever honoree class of the High Times Female 50. This highly distinguished group represents fifty of the most influential women who have made their mark in a truly significant and impactful way in all areas of the cannabis industry, from research to business and from politics to activism.
Brian Stewart
Senior Vice President of Sales and Product Development
As the Senior Vice President of Sales and Product Development at KushCo Holdings, Brian uses his leadership skills to drive sustainable growth and create an exceptional customer experience. He is also focused on calibrating the product assortment to deliver upon the value proposition of a single source of ancillary products and services for the industry.

Prior to joining KushCo Holdings, Brian oversaw purchasing and product development for Wegmans Food Markets. Throughout his sixteen year career with this perennial Fortune Magazine "Top Place to Work," he honed his performance management and global procurement skills and became an expert in his field by achieving the prestigious Sommeliers certification through the Court of Master Sommeliers. He received extensive Dale Carnegie leadership training enabling him to successfully manage employee, vendor and customer relations, while growing their wine & spirits footprint from a single store to more than fifty throughout the East Coast.