Nick Kovacevich
CEO, Co-founder & Chairman
In his role as CEO for KushCo Holdings, Nick directs all business relations and financial strategy for the company. Nick also oversees the organization's senior management team. Nick has been integral in making critical strategic, growth, and financial decisions since the company's inception.
Nick holds a Bachelor of Science from Southwest Baptist University where he studied Sports Management and earned Academic All-American honors. While at SBU, Nick played small forward for the men's basketball team, leading the Bearcats to the Sweet 16.
Rhiana Barr
Chief People Officer
Barr brings nearly two decades of human resources (HR) experience to KushCo, having worked in a variety of roles across a diverse set of leading, global organizations, where she led and implemented human resource and organizational effectiveness strategies to drive business results. Her expertise encompasses full scale recruiting, talent development, and people operations experience. Barr previously served as the Head of HR Business Partners and Talent Acquisition at Cetera Financial Group and as a member of its human resources leadership team, where she managed the business partner function across the organization to support managers and leaders. In addition, she oversaw and managed the talent acquisition team, and was responsible for the ongoing transformation of Cetera's hiring strategy to attract and retain top talent for the organization while in a stage of hyper growth. Prior to Cetera, Barr served as the Director of Human Resources at Clearwater Paper Corporation, where she transformed the human resources function and was an integral leader on various M&A and synergy initiatives. Barr also spent nearly five years at Nestle USA, where she focused on multi-million-dollar reorganization initiatives, championed change management programs, built talent strategies, created a diversity and inclusion roadmap and cultivated various compensation programs.
Barr has experience in a variety of industries, including financial services, consumer products, manufacturing, and home building. She received her Bachelor of Science degree in business administration at DeVry University and received her Masters of Business Administration (MBA) at The University of Phoenix.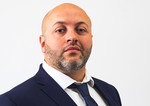 Rodrigo de Oliveira
Chief Operating Officer
With over 18 years of experience in global supply chain and operations, Rodrigo has expertise in steering businesses to meet and exceed KPI's. Rodrigo earned his Bachelor's degree in Business Administration at Universidade Mackenzie in Brazil. His background comes from numerous years of multisite operations and warehouses, both domestic and international, at companies including Oakley, General Electric, Brightstar Corporation and Nike Accessories.
As Chief Operating Officer, Rodrigo oversees manufacturing, operations, global supply chain and logistics. He leads our sourcing and operations teams across our domestic and international facilities.
Chris Tedford
Chief Financial Officer
Mr. Tedford has 20+ years of finance & accounting experience, which includes developing sound financial and operational policies, strategic financing transactions, and M&A activities. From 2016 - 2018, Mr. Tedford served as SVP and Chief Accounting Officer at Confie. From 2011 - 2016, he worked at PacSun, first as Senior Director and Corporate Controller before becoming VP and CFO. He also served as Director and Corporate Controller at Clean Energy Fuels Corp. He's also held senior positions within KPMG LLP and Deloitte & Touche LLP.
Mr. Tedford is a CPA and has a BS from the University of California, a Master of Accounting from the University of Southern California, and is a member of the American Institute of CPAs.
Jason Vegotsky
Chief Revenue Officer
Jason Vegotsky is an entrepreneur with an extensive background in sales and business development. Jason graduated with a Bachelor of Arts in Economics at Bucknell University. His passion is associated with growth; implementing processes, improving strategy and increasing revenue. Prior to Kush Bottles, Vegotsky was the co-founder of Summit Innovations, Inc., and the driver of the company's business development.
As CRO, leading the company's main business unit, Jason Vegotsky leads a team of over 45 sales professionals, operations, shared services, project management, and is responsible for expanding our physical presence nationwide in every major cannabis market.
Arun Kurichety
Executive Vice President General Counsel
As an attorney and trusted advisor with over 12 years of experience, Arun's corporate practice previously included the representation of public and privately held companies with regard to governance, corporate finance, mergers and acquisitions, corporate structuring, as well as private placement of debt and equity and securities filings. Arun has advised numerous cannabis companies with regard to regulatory compliance, financing, real estate, intellectual property, labor and employment, and other general corporate issues.
Arun earned his Bachelor's degree (cum laude) in 2001 from Harvard University. In 2006, he received his Juris Doctor (cum laude) from Washington University in St. Louis School of Law.
Stephen Christoffersen
Executive Vice President Corporate Development
Stephen Christoffersen has 13 years' capital markets experience. Prior to joining KushCo, he managed a $500MM equity portfolio for a large bank and advised on M&A and fundraising initiatives for seed and growth stage companies. He received his Chartered Financial Analyst designation in 2015 and holds a B.S in Finance from UNLV.
As Vice President of Corporate Development, Stephen evaluates the landscape for strategic acquisitions, runs point on KushCo's fundraising initiatives and works closely with our investor base and sell-side analyst coverage to communicate company's financial strategy.
Ryan Selewicz
Executive Vice President Technology
Ryan Selewicz is the EVP of Technology at KushCo and is responsible for driving overall technology vision and strategy. He leads a team responsible for delivering technical infrastructure and scalable business applications. Prior to joining KushCo, Ryan held multiple roles within Adobe focused in IT and digital strategy. Ryan holds a B.S. in Engineering from Santa Clara University.